Following a fifth-place finish in the UAAP Season 85 Men's Basketball Tournament, the DLSU Green Archers saw a new face at the helm. With their most recent campaign not having gone as planned, the University hired Christopher "Topex" Robinson as their new head coach last January in hopes that he would lead the team back to their winning ways.
However, this change would unfortunately come to an end after just two short months. Robinson announced last February 29 his plans to fulfill his wishes of becoming a full-time YouTube vlogger. "It has always been a dream of mine to become one of those people who tell their stories every day instead of yelling at people who play with balls," says the short-lived La Salle mentor.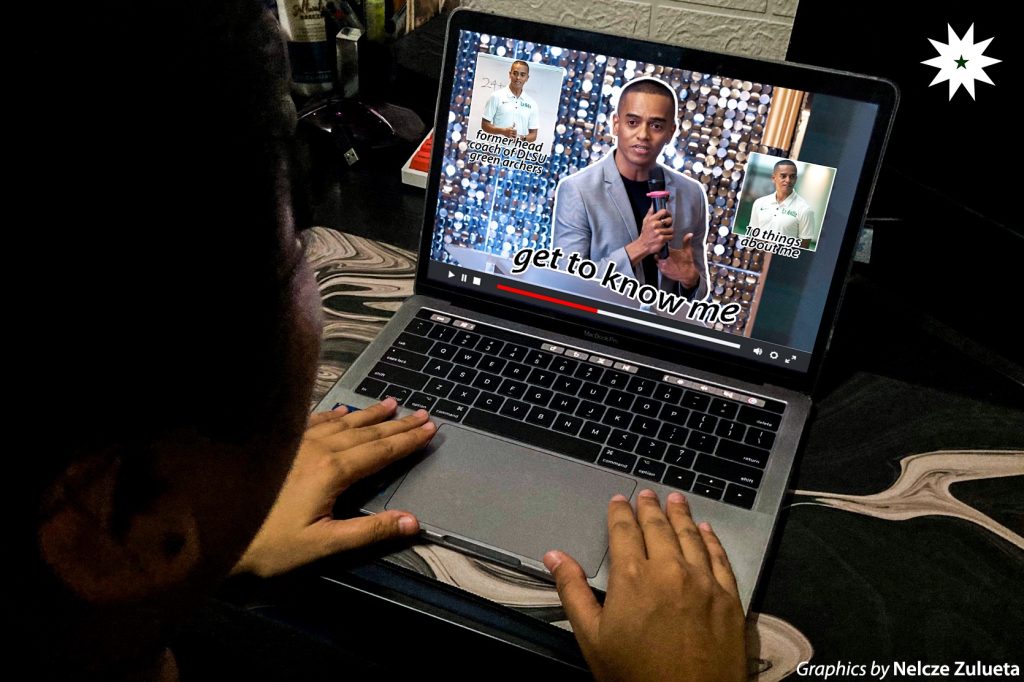 Taking his talents to Taft
Robinson found himself returning to basketball in the coaching position in 2011 after retiring from his playing career, leading the San Sebastian Stags, Alaska Aces, Lyceum Pirates, and the Phoenix Super LPG Fuel Masters all within 11 years. The former coach reveals that a big factor for why he chose the Green Archers instead of other teams in the PBA is because "The Boston Celtics are my favorite team and DLSU wears green too, so it was an easy decision."
Upon Robinson's arrival in Taft, he was undoubtedly met with much excitement. However, it was rumored that during the team's first meeting with the former PBA champion, he was looking around while the players and coaching staff were introducing themselves—as if he was expecting somebody else. "After the Archers were done speaking, there was only silence," claims assistant coach Mon Jose, who was present in the said meeting.
Surprisingly, the mentor admits he had been looking for Jeron Teng, but the two-time UAAP Finals MVP had already graduated last 2017. As this disappointed the new head coach, he showed a lack of enthusiasm for the rest of the day and immediately considered stepping down from his position. Commenting on the incident, Robinson shares, "I'm 48 years old. Sometimes I forget things, and this was one of them. I thought I was going to coach my idol Alvin Teng's son."
Days after the meeting, Robinson was spotted looking at ring lights and tripods at the nearby Green Mall. He narrates that he was unsure about his future with the Green and White, so he could not help but introduce to the public his hidden persona during his first practice with the Green Archers. Disappointed by the sad truth of not having Jeron Teng on his side, the YouTube persona of the well-respected basketball coach stepped into the limelight, placing his role as head coach behind the curtains, as he took the chance to record himself speaking words of wisdom to the boys from Taft. "I had to get what clout I could from these boys. I was really hoping to feature Jeron on my new video, though," explains the displeased coach.
Said to be fond of daily vlogs, travel vlogs, and reaction videos, Robinson was seen multiple times in the middle of practices watching YouTube, sometimes laughing uncontrollably while doing so. "Coach (Robinson) didn't even wear a headset on the team bus, so it was hard to sleep on the way to the game. He loved videos that much," comments Phoenix Fuel Master and former Green Archer Jason Perkins. Now, Robinson is looking forward to creating videos himself, hoping to radiate the same kind of happiness his favorite vloggers gave him.
Being a dreamer
Coach Robinson's image as one of the best tacticians in the Philippine scene of basketball is known by many. However, considering the fanbase that he managed to gather over a brief period, being a full-time social media influencer seems to be a viable career option for the well-decorated coach. He reminisces, "Ever since the pandemic, I really wanted to become a YouTube star. I felt like it was my calling." A hobby turned into a passion, and making videos seemed more than entertainment for the former Phoenix tactician. Now, he no longer wants it to remain an ambition. "Being able to create YouTube videos is definitely a dream come true for me," he added.
The charismatic mentor of the Green Archers also opened up about his inspiration for making YouTube videos. "Actually my favorite YouTuber is Mr. Beast. He's the reason why I took interest in making videos. We may not have the same content, but we share the same passion for inspiring the lives of others," he emphasizes.
The future of the De La Salle Green Archers is still at stake, as they are all of a sudden scrambling to find a replacement for Robinson. However, one thing is certain, the short-term mentor of the Green Archers sees a bright future ahead in his new journey as a YouTube vlogger.